Welcome to an enlightening journey as your "Read Your Own Fortune" Cards
take you through situations, influences, people and attitudes that affect your everyday life and determine your destiny.
You will see and experience future glimpses of your life's journey.
You will learn how to relate to people as they weave in and out of your life's path.
The cards will excite you with love, money, attitudes and situations that await you in your future.
The cards will warn you of negative influences that may affect you if you continue on your present journey with your existing attitudes and actions.
Remember, you can change your own future by simply altering your present path.
Use the cards to re-evaluate situations and people that are affecting you, and learn from the cards' ancient meanings.
"Read Your Own Fortune" Telling cards have been created from an ancient fortune telling methodology that dates back to the mystical times of antiquity.
The ancient art of tarot card reading has been used throughout the ages as a game – a universal language and a way of gaining insight into oneself and others.
We have worked with professional psychics and card readers to bring you the ultimate online fortune telling program.
Together we have deciphered the complicated meanings of ancient fortune telling cards and written the meaning on the face of each card
This enables you to quickly and effectively read your own fortune.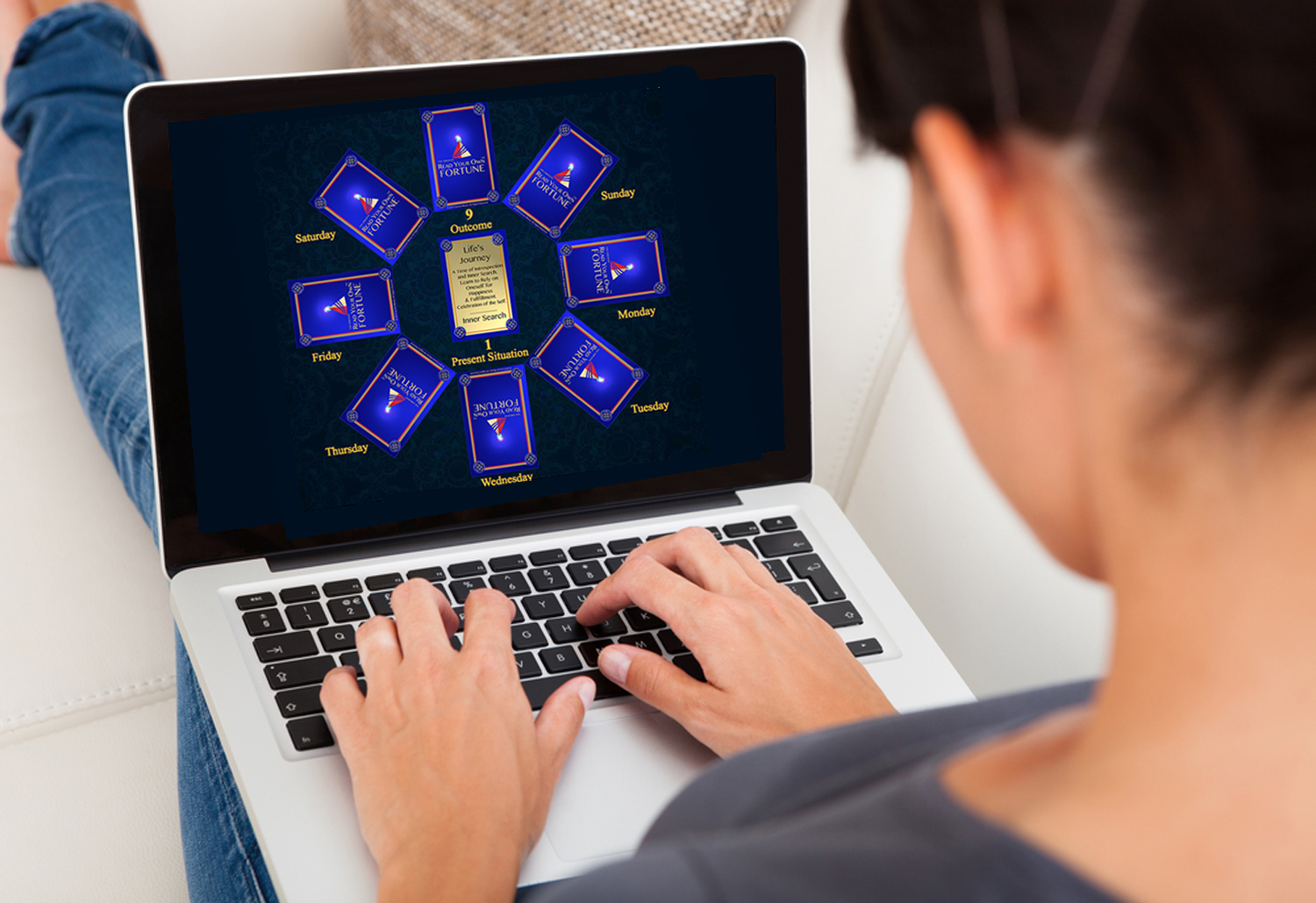 Three simple layouts give you yearly, weekly and daily forecasts.
The yearly reading is .99c – a one-time purchase
which gives you unlimited access to your yearly fortune as often as you like! 
RULES ARE AVAILABLE THROUGHOUT EACH READING