[vc_row fullwidth="yes" css=".vc_custom_1438577094467{background-position: 0 0 !important;background-repeat: no-repeat !important;}"][vc_column width="1/2″][vc_column_text]
DECIPHERING TAROT CARDS 
Every ancient fortune telling card has been deciphered so you can read their meaning professionally and easily.
I have spent over twenty years working with professional psychics and card readers both in the United States and New Zealand.
In the mid 90s I created a line of products – a talking horoscope clock, a fortune telling board game, fortune telling do-it-yourself cards, horoscope calendar, pendulum jigsaw puzzle and more…
A couple of years ago I wrote two fortune telling do-it-yourself books – today I have replaced these books with this online "READ YOUR OWN FORTUNE" game.
This game encompasses my knowledge of tarot cards and the input of many professionals in the spiritual world of tarot and fortune telling.
There is a new trend in psychological analysis. We want to access our own intuitive mind.
We want to take charge of our own destiny.
Now you can Read Your Own Fortune online anywhere anytime.
I hope you enjoy reading your fortune and learning about your future.
[/vc_column_text][/vc_column][vc_column width="1/2″][vc_column_text]
LEONIE MATEER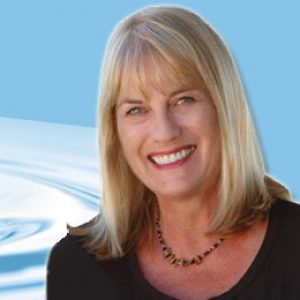 Puppeteer, children's entertainer, owner of a model agency, TV talk show panelist, luxury accommodation owner, entrepreneur, product developer, brand developer, storyteller, author and indie publisher, Leonie Mateer has lived a full and diverse life.
Born and raised in New Zealand, Mateer moved to the United States in her 30s to pursue business opportunities.
She returned to New Zealand for several years in the 2000s, running a luxury lodge in Northland – which has been an inspiration for her crime series – and now splits her time between Northland, New Zealand and the United States.
Mateer is known for her huge success as a brand development expert. She was named in the 'Who's Who' of both Leading American Executives and American Inventors in the 1990s.
Creator of the brand, Caboodles™ – a teen girl brand that took the retail industry by storm in the late 1980s and early 90s. Caboodles created a new category at retail "The Cosmetics Organizer Category" with global retail sales exceeding $100 million worldwide
Ms. Mateer published "READ YOUR OWN FORTUNE" books based on a product line she created in the 1990s.
These books have now been replaced with an automated, animated online game, which enables players to read their own fortunes online, anytime, anywhere. Her sixty-three card deck based on ancient fortune telling cards has been deciphered with the assistance of professional psychics.
"I have always been interested in Tarot. When I was just a small child I remember my great Aunts reading palms and crystal balls.
I became fascinated with ancient fortune telling cards and learned how to decipher their meanings.
They are based on a man's journey from birth to death. Every card relates to every person. By deciphering the cards and writing the meaning on the face of every card, everyone can now have access to this wonderful ancient "story of life", says Mateer.
Her business books include:
THE CABOODLES BLUEPRINT – TURN YOUR IDEA INTO MILLIONS has just been updated and re-released.
"HAVE A PRODUCT IDEA? – HOW MANY COULD YOU SELL? – a collection of business articles.
As an author Ms. Mateer continues to publish new books:
PSORIASIS – THE SIMPLE CURE – WHO KNEW? Is her first health and wellness book.
A must read for any psoriasis sufferer.
She has also written and published THE AUDREY MURDERS – a five book thriller series, starring Audrey, a serial killer living in idyllic small-town New Zealand.
Her CHILDREN'S books include:
THE MAGICAL WORLD OF DANTONIA (mid-grade),
BLACK LAKE (mid-grade)
THE BIRD BOYS (mid-grade)
Leonie's two daughters and four grandsons live in the United States and are a constant inspiration for many of her stories.
[/vc_column_text][/vc_column][/vc_row]